When it comes to enhancing the curb appeal of your home in North Vancouver, BC, the front door plays a significant role. Not only does it provide security and insulation, but it also sets the tone for your home's overall aesthetic. Choosing the right front door can give your home an elegant and inviting entrance. In this article, we will explore five types of front doors that can elevate the elegance of your home.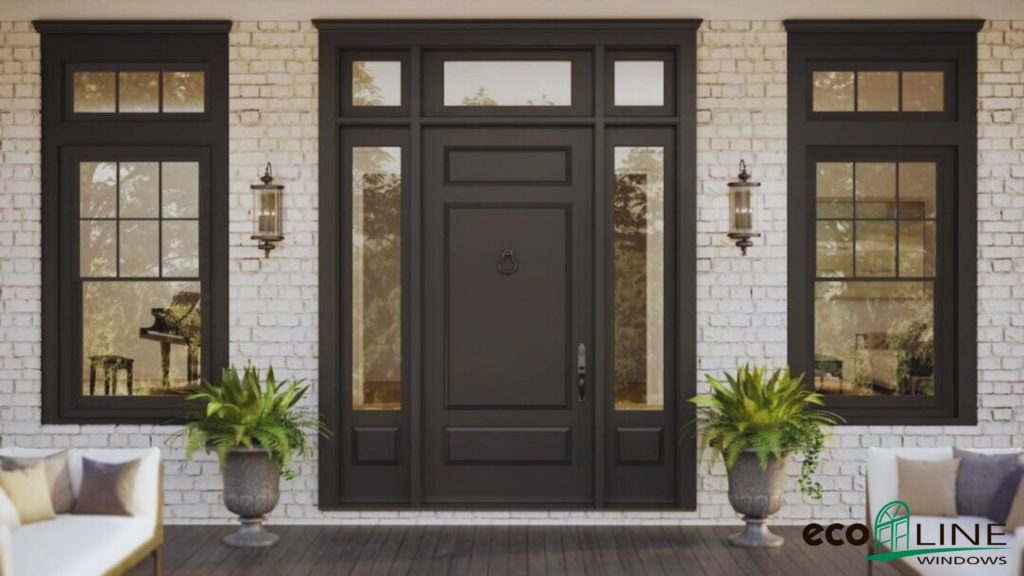 Traditional Wooden Doors: Traditional wooden doors exude timeless charm and elegance. Crafted from high-quality wood, these doors can be customized to match your home's architectural style. The natural beauty of wood, combined with intricate designs and finishes, creates a warm and welcoming entrance that never goes out of style. However, they may require regular maintenance to preserve their beauty and protect them from the elements.
Fiberglass Doors: Fiberglass doors offer an excellent combination of durability, energy efficiency, and aesthetic appeal. They can mimic the look of wood grain, providing a realistic and stylish appearance. Fiberglass doors are highly resistant to warping, rotting, and denting, making them a low-maintenance option. Additionally, they offer superior insulation properties, contributing to energy efficiency and reducing utility costs.
Steel Doors: Steel doors are known for their strength, security, and durability. These doors provide exceptional protection against intruders and harsh weather conditions. With advances in technology, steel doors now come in a variety of styles and finishes, allowing you to achieve an elegant and modern look. While steel doors may lack the warmth of wood, they offer superior longevity and require minimal maintenance.
Glass Panel Doors: Glass panel doors are an excellent choice for those seeking a balance between elegance and natural light. These doors feature glass inserts or panels that can be customized with various designs and patterns. Glass panel doors create a sense of openness, allowing natural light to filter into your home's entryway. However, privacy may be a consideration, and additional treatments or textured glass options can address this concern.
Modern Pivot Doors: For a contemporary and striking entrance, consider modern pivot doors. These doors are designed to rotate on a central pivot point rather than swinging on hinges. Pivot doors offer a unique and eye-catching aesthetic, with large glass panels and sleek hardware. They create a seamless transition between indoor and outdoor spaces, making them ideal for modern and minimalist architectural styles.
Comparison Table
| Front Door Type | Pros | Cons |
| --- | --- | --- |
| Traditional Wooden | Timeless charm, customizable, warm and inviting | Requires regular maintenance |
| Fiberglass | Durability, energy-efficient, low maintenance | Limited design options |
| Steel | Strong and secure, low maintenance | Lacks the warmth of wood |
| Glass Panel | Natural light, customizable designs | Privacy concerns, may require treatments |
| Modern Pivot | Contemporary and striking, seamless transition | Expensive, limited availability |
Conclusion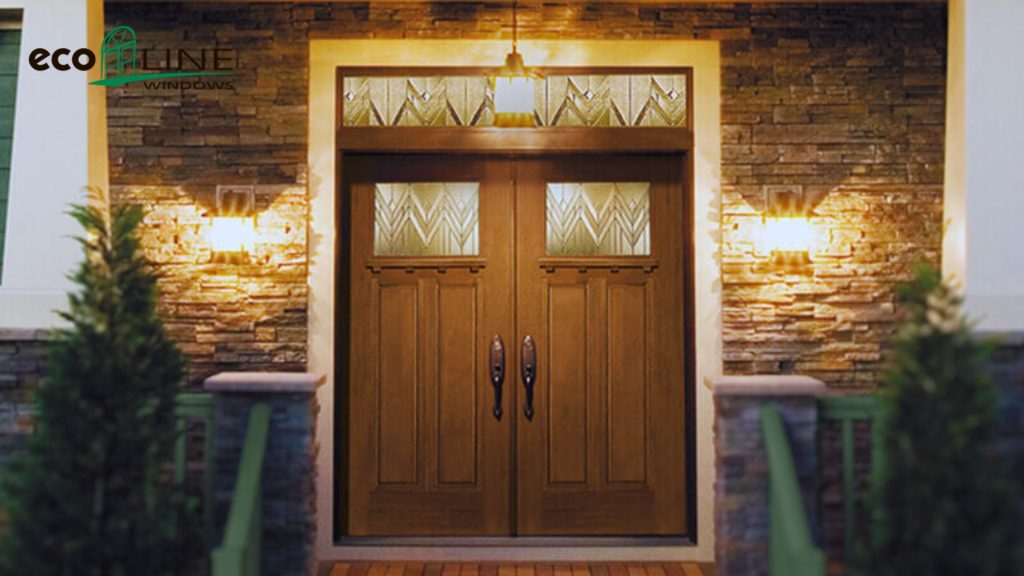 Investing in the right front door can significantly enhance the elegance and aesthetic appeal of your home's entrance. Whether you prefer the timeless charm of traditional wooden doors, the durability of fiberglass or steel, the natural light of glass panels, or the striking modern look of pivot doors, each option offers its unique advantages. Consider your preferences, architectural style, and maintenance requirements when choosing the perfect front door to create a welcoming and elegant entrance that reflects your personal style.
When it comes to finding high-quality front doors in North Vancouver, BC, EcoLine Windows offers a wide range of options to suit your needs. Visit EcoLine Windows – North Vancouver Doors to explore their selection and find the perfect front door to elevate the elegance of your home's entrance.